ARE YOU TIRED OF WASTING ADVERTISING DOLLARS?
GOTTA CALL DAN!
Our Mission for You
We started our company because we were tired of seeing business owners WASTE MONEY on advertising. We know it's being wasted because you see your advertising as an expense. We will show you how to make your advertising a PROFIT center, not an expense.
We will NOT...
Waste your time
Waste your money
Agree with everything you say
Work with your competitor
Do you know WHY 97% of ALL advertising is designed to FAIL?

Have you noticed how EVERY radio / TV station claims to be the number 1 station in the market? We know better...
"

I can attribute over 4 million dollars in sales over the past 2 years directly to Dan Glaviano & DM Marketing.

"

— Bob Lewis, President, Guardian Roofing

"

Our goal is to make the homes and businesses of South Louisiana the most energy efficient in the country. Thanks to Dan & DM Marketing, we are well on our way to achieving our goal.

"

— Robert Wilson, Wilserv Spray Foam Insulation

"

When Dan first explained how he could help us with our business objectives- I was skeptical. Actually, I thought he was full of shit! He wasn't...

"

— Angelina Harvey, Marketing Director, Burns Estate Planning

"

Dan's still overpriced yet mildly effective...

"

— Jim Williams, President, Rhino Shield / Tri-State Coatings

"

Simply put- DM Marketing gets us a GREAT Return on Investment with our advertising dollars.

"

— Sean Zeigler, President, Zeigler Tree Removal

"

Working with Dan for the past 13 years has been a great experience. They provide us a very significant return on our marketing investment.

"

— Kathy Busco, Executive Director, Hospice Foundation of the South

"

As the principle of a law firm, I think its smart to seek marketing council and advice. That's why we rely on Dan Glaviano for our marketing campaigns.

"

— Marc Rosenberg, Attorney

"

My association with you has been most rewarding ever for me professionally. What makes it extra special? You're a really great guy, too: funny, wise, generous, perspicacious and just an all-around-kick-in-the-ass!

"

— Mark Meunier, Director of Compliance & Marketing

"

Dan Glaviano & DM Marketing? We meet, we plan; We DOMINATE our market.

"

— Kevin Mmahat, Mid South Coatings

"

Dan increased our Auto Donations by over 24% and decreased our advertising budget by another 20%. That's a HUGE impact to our Bottom Line.

"

— Jim LeBlanc, President, Volunteers of America

"

In our 25 years dentistry- we had our best 4th quarter ever thanks to DM Marketing.

"

— Dr. Joseph Lacoste, Louisiana Dental Center

"

Since we started working with Dan Glaviano & DM Marketing 4 years ago, our sales have DOUBLED every year- in what some would say is a "down economy".

"

— Mike Redmond, President, Rhino Shield Gulf South

"

The day DM Marketing took over our advertising, our phones LIT UP! We had to reduce our advertising budget so we could take care of all the new business.

"

— Thomas Fontes, President, Accounting Services Unlimited

"

Dan Sucks! But he Sucks LESS than most of the people I have dealt with in Media.

"

— Jim Williams, President, Rhino Shield / Tri State Coatings

"

Dan is a Marketing Genius!

"

— Bob Stern, President, Stern & Associates (Gotta Call Bob)

"

We are very grateful how Dan was able to "turn around" our Auto Donation Program.

"

— Alex Brodrick, CEO / President, Volunteers of America Michigan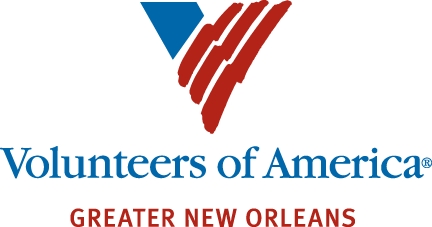 Contact Us
Can we help YOU and YOUR business? Maybe, Maybe not. Lets talk... Please call or use the email form below.

Call Dan Glaviano at (504) 458-9113